NEWS
This is for the real Abigail Mac fans: she made an official account on OnlyFans which has her uncensored content from her every day life. As of now her Only Fans account has 107 posts, 60 photos and 37 videos.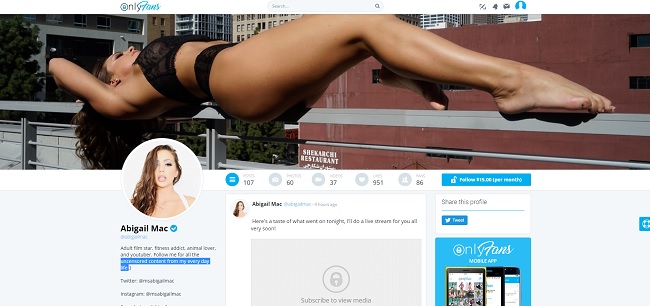 Follow Abigail @ OnlyFans.com/AbigailMac
How does this post make you feel?